Thomas Ermacora
Architect-Urbanist, Futurist & Technologist, Founder of Machines Room & Laudato Si Challenge Vatican Accelerator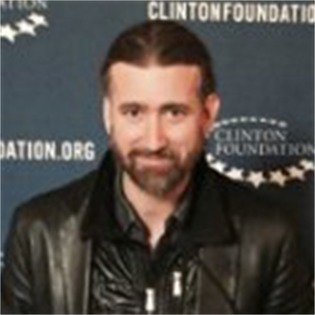 Thomas Ermacora FRSA is an award winning Danish-Italian urbanist/architect, technologist, author, impact investor & futurist pioneering the advent of an open source civic society and the circular economy. Leading a range of neighbourhood regeneration initiatives with his 'recode' design philosophy he helps accelerate places towards local resilience and restore community wellbeing. His current emphasis is on how to harness the tools of the digital age, in particular the combination of AI, big data, machine learning, blockchain and next generation computing, in favour of economic growth and improved wealth distribution and alternative welfare solutions.
Since 2008 when he founded the tactical urbanism non-profit Clear Village he has acted as a creative director and strategic consultant for cities, communities, developers, social landlords and local authorities creating programmatic interventions converting neglected spaces into new commons. Working at the cross section between acupuncture architecture and social enterprise, as well as Urban Data and Civic-tech, the co-creation tools and processes Ermacora has invented and developed have received numerous peer accolades from partners such as Architecture for Humanity, Elemental and Demos, and been nominated for the INDEX award 2013 and Placemaking Awards 2014 & 2015.
His book Recoded City : Co-Creating Urban Futures (Routledge 2016) is a global survey of the potential of participatory placemaking and presents his theory on place capital for greater urban balance. With world influencers on the future of cities contributing it has been chosen as a TED2016 book and endorsed by Cradle to Cradle author William McDonough, MOMA design & research director Paola Antonelli and BIG founder architect Bjarke Ingels. One of Ermacora's anchor project today is the Limewharf, a series of converted Victorian warehouses in East London he transformed in 2012 into a blueprint creative village and incubator. The Limewharf houses the Machines Room, London's first Fablab, founded to propel hardware start-ups with a tech-for-good drive that use digital fabrication. Both architect and curator of the Limewharf, he bridges hands-on futurism with community center programming and has brought thousands of visitors to over 200 events and added hundreds of jobs to the area he now has organised as an open source manufacturing cluster dubbed the "Maker Mile". Booster for the economy the Maker Mile district is one of the first of its kind and is connected to the MIT Center for Bits and Atoms Fabcity initiative. Beyond his work in cities he has helped numerous start-ups as an advisor or angel investor over the years.
Also an explorer at heart, he joined a high altitude trek in Bhutan as an associate producer of the documentary "The Happiest Place," and also helped establish the Himalayan region's first think tank dedicated to Gross National Happiness intelligence. His devotion to wellbeing recently led him to co-found Falkora with his wife Khaliya Ermacora, a non-profit aimed helping develop both awareness and neurotech solutions to the looming mental health crisis. He is on the board of a suite of early stage exponential technology startups and an advisor to the development of ecovillages looking at new models to meet the SDGs faster, especially considering approaches to serving indigenous populations and ways to channel large scale biomimicry based ecosystem remediation approaches.
Ermacora is also currently involved in launching challenge organisations with the Vatican, NASA and MIT serving the 'bottom billion', the refugee crisis and mitigating climate change. Ermacora is a Clinton Global Initiative LEAD fellow, advisor to the World Economic Forum 'Shaping the Future of Urban Development and Services' Initiative, a Danfoss Urban Sustainability Solutions Explorer, braintrust member of the Placemaking Forum, founding partner of the Laudato Si Challenge and a regular speaker and contributor to change-maker conferences and media outlets such as TED, Citylab, Monocle24, Techonomy, Singularity, Near Future and at the UN General Assembly.
---
Last update: 09/21/2017