Floriana Ferrara
Technical Project Manager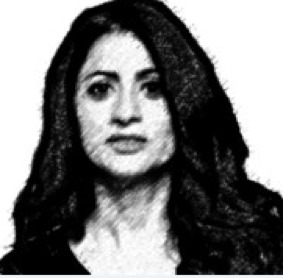 I'm a computer expert originally from Taranto who has earned a degree in Information Science at University of Bari.

I spent two years at CORINTO (National Research Consortium for Objects Technology) in Bari and then I started working for IBM. Here I have held various roles in different fields which are all related to the making of innovative digital projects.

During a business meeting I met Diego, after I started the interview for the Technical Project Manager position so I became a member of the Digital Transformation Team. Being selected was a great honour and I am grateful to IBM for having allowed me a year off to embark on this wonderful adventure.

I share my enthusiasm about the digital world especially with my students, thanks also to the project "NERD? - Is It Not For Women?". This IBM project, carried out in collaboration with several Italian Universities, aimed to encourage women students to undertake a career in computer science.

I am a very happy mother of two digital natives, Gabriele who is 15 years old and Matteo who is 6. My partner Luca works in the computer industry as well.
Start Date: September 04, 2017
End Date: December 31, 2018
Annual Compensation: € 80,000
---
Last update: 02/01/2019