Giuseppe Virgone
Digital Payments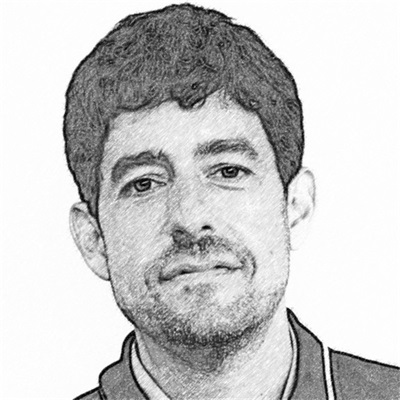 I started working at 20 years old in the ICT banking sector. I grew up professionally covering many roles: automation framework on mainframe, Logical Security and Identity Management. I worked for Sicilcassa, Banco di Sicilia, Capitalia Informatica and finally UGIS of Unicredit. The banking experience was very formative allowing me to know and investigate issues hard to know outside. Start working so young in such important companies and in amazing and challenging roles, he has led me to focus only on the job and give up the degree in Electronic Engineering (with great disappointment of my parents who strongly desired the title of their son as all Italian families).

In 2000, with other adventuring companions, I founded All Business Solutions (ABS). ABS provided value-added applications and loyalty applications on banking POS to the payments market. On this field ABS was one of the pioneering companies in the provision of additional services on POS. I was the CEO of ABS and I have led the company to significant levels of turnover and to be one of the leading national providers on loyalty applications. ABS has grown so much and was made manifest also launching for important projects out of Italty.

For this reason it was acquired in 2010 by Verifone US company, the number one supplier of POS terminals and payment solutions. I stayed there for three years as General Manager of ABS in Verifone group and as head of transactional services of Verifone Italia. This time was very exciting and challenging, and the company has reached the higher level of managed transactions (around 200 mln for year).

In 2013 I decided to change and start a new startup. With my friend and partner Imanuel Baharier we founded Sparkling18 that provides digital wallet and payment solutions and is a highly innovative company in the market. Following the assignment within the Digital Team I have resigned as CEO.

I love the technologies and the payment solutions in general. Right now I'm also very interested in developing the issues related to Big Data, the Predictive Analytics and Machine Learning.

My wife is Maria Pia, which bears my absences with great intelligence. She is my strength and together we try to raise our son Mario. I hope him can find in Italy the right opportunities without going out.

When I met Diego (before I knew him for his professional achievements in the world) I was excited and thrilled for the Digital Team project. A person like Diego who decides to devote part of their lives to contribute to the growth of the country, it is only a model to follow. I was immediately excited about the challenge and I think it's an opportunity not to be missed to modernize Italy.
Start Date: December 5, 2016
End Date: September 15, 2019
Period Provided: until September 15, 2019
Annual Compensation: € 100,000
Approved by the Court of Auditors: 18th January 2019
---
Last update: 09/23/2019